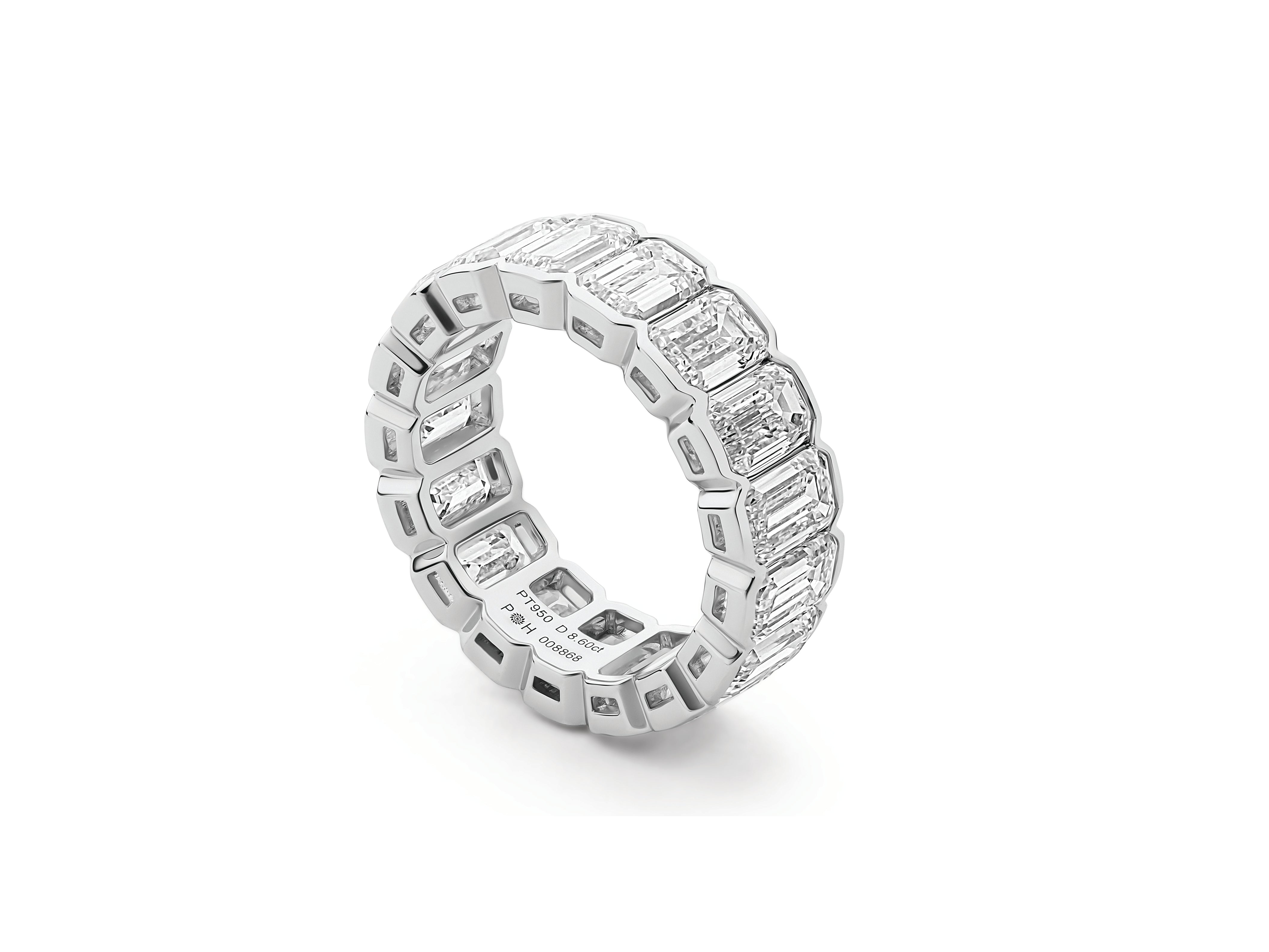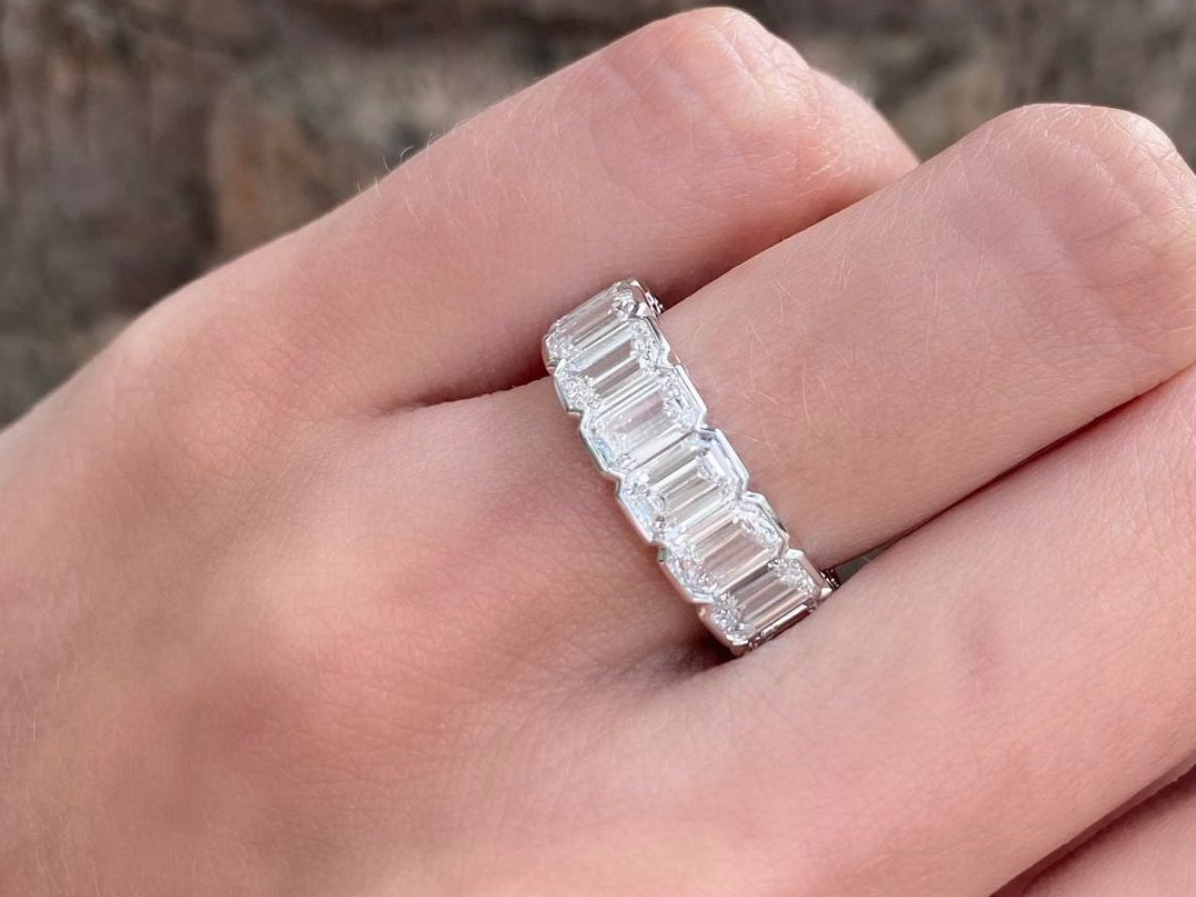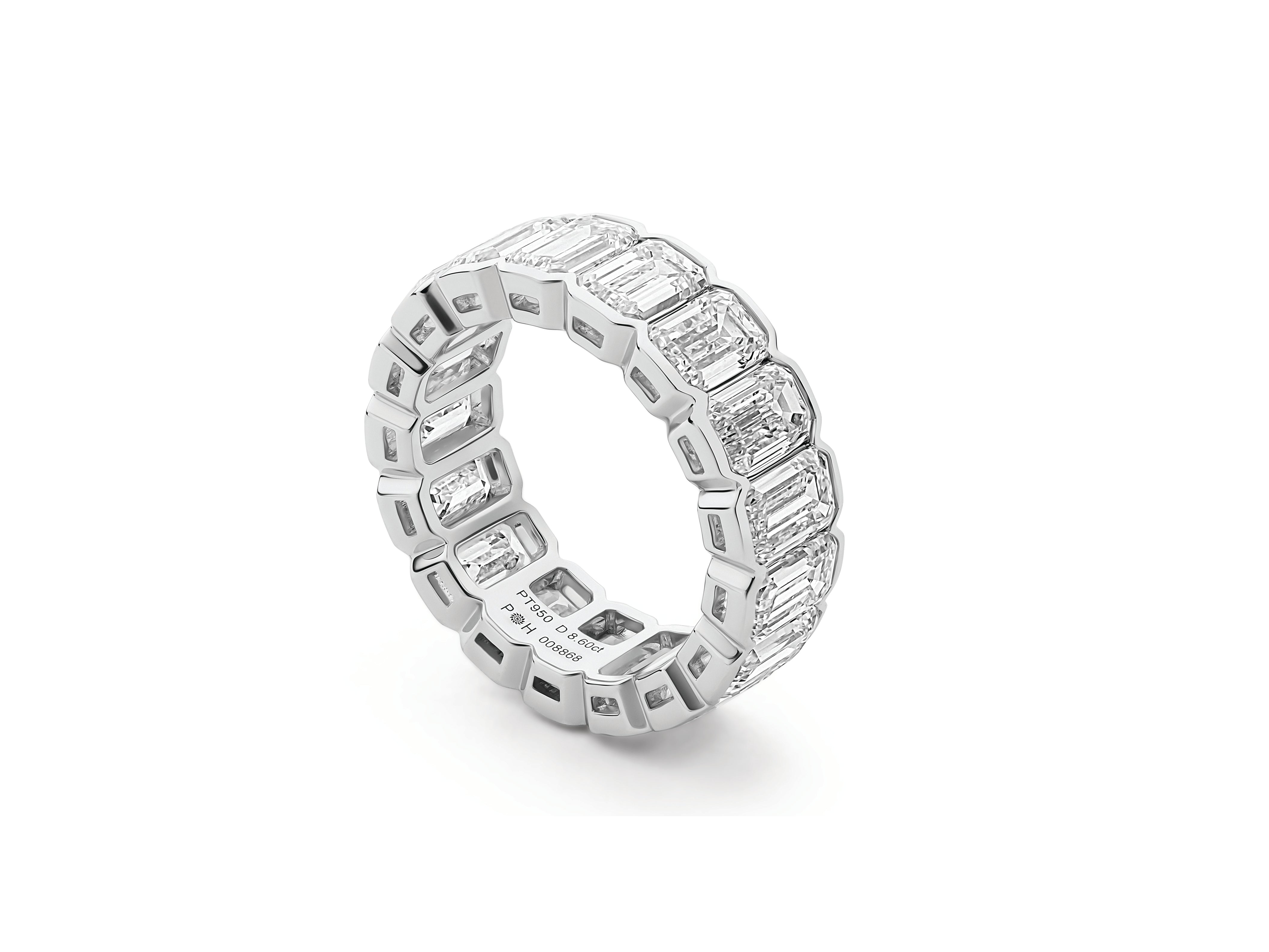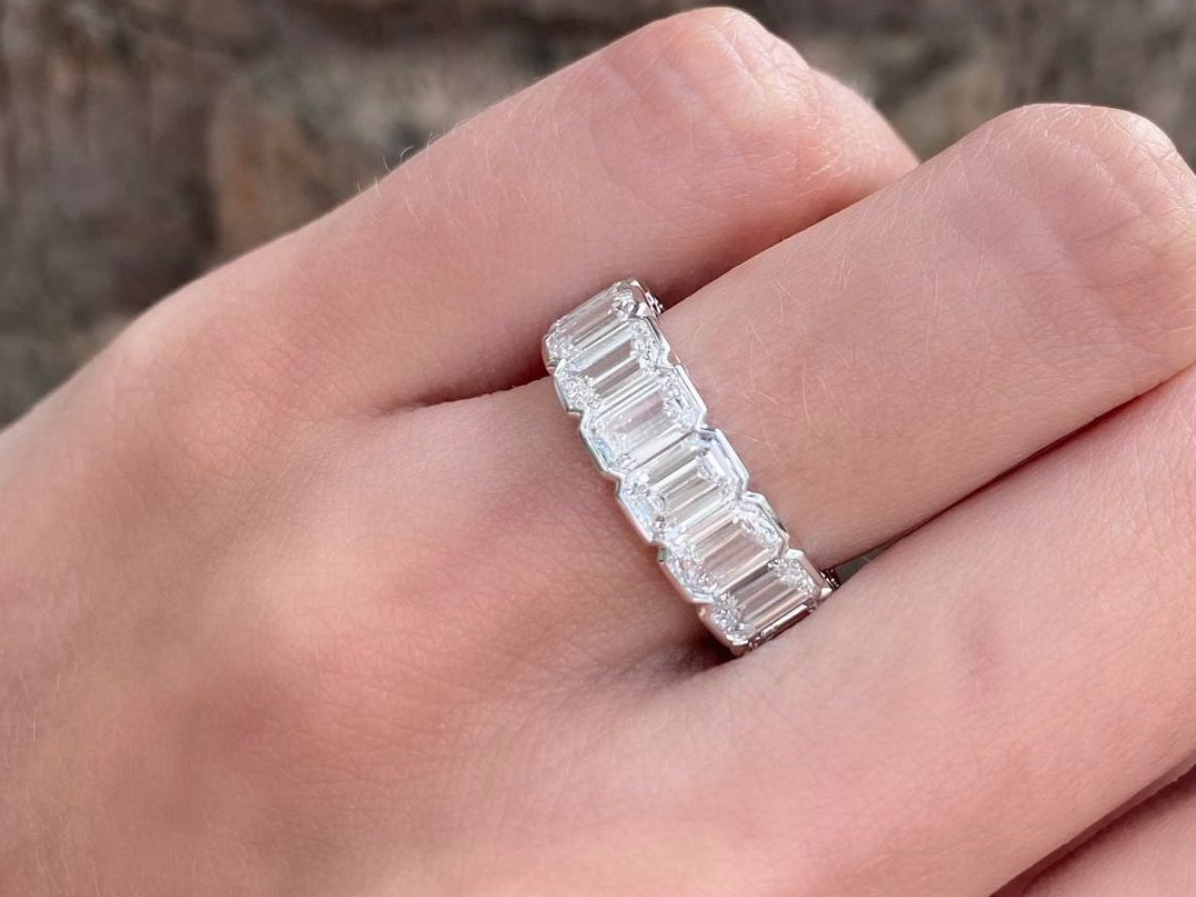 8.60 TCW 1/2 Bezel Cuddle Emerald Cut Eternity Band
Price starts at
Our 1/2 Bezel Cuddle Emerald Cut Eternity Band features a stunning display of GIA certified D-F color stones that are expertly matched to perfection. Handmade with the utmost attention to detail, each emerald shape diamond is custom-fit into its own setting, allowing for the least amount of metal while still ensuring durability and longevity.
Our unique cuddled setting adds an extra touch of love and charm to this already captivating piece, making it a true symbol of everlasting devotion. Every aspect of this band is designed with your comfort in mind, with each stone set as low as possible to provide a seamless and comfortable fit that you won't find anywhere else.
Details:
- Platinum and Emerald Cut Cut diamonds
- All stones are GIA certified D-F, VS+ 
- Diamonds are approximately 0.5 cts each
This item was previously sold. It is displayed here for inspiration to create your own.